Ride Hogwarts Express from Universal Studios Florida to Universal's Islands of Adventure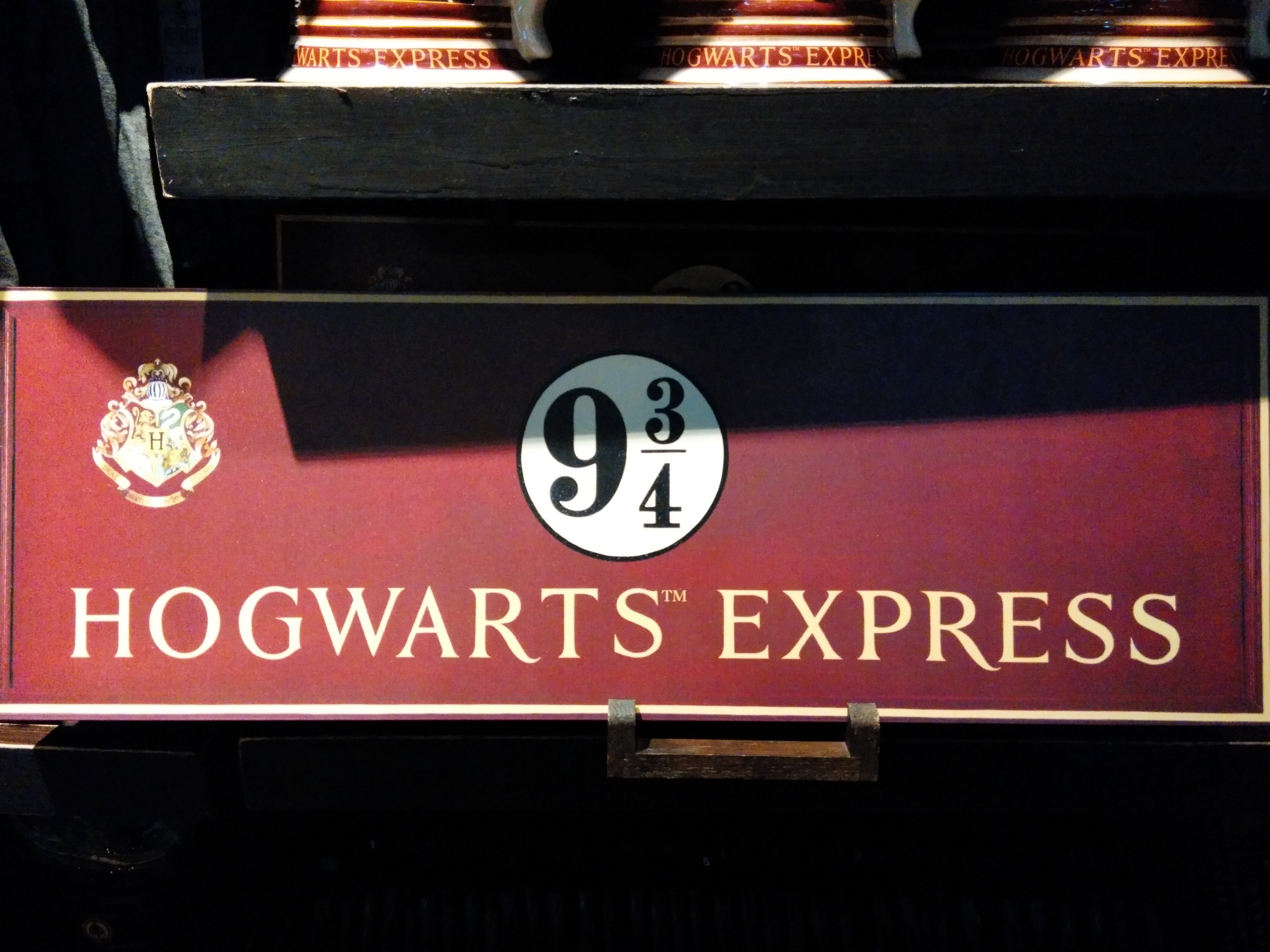 Since the very first Harry Potter film, every fan has dreamed of taking the classic journey Harry Potter did aboard the Hogwarts Express.  And at Universal Orlando, they get to live it.
At Universal Studios Florida, you can visit King's Cross Station and hop on board the Hogwarts Express! The Hogwarts Express will take you from London at Universal Studios Florida to The Wizarding World of Harry Potter™ — Hogsmeade, which is located inside Universal's Islands of Adventure theme park! You'll need a Park-to-Park admission ticket before you can pass through Platform 9 3/4 to head to Hogsmeade. The same is true for the reverse journey too.
As you wind your way through the British countryside, keep watch outside your window. You never know who — or what — you might see flying, swooping or lurking just outside the train. You might encounter an adventure or two along the way as well, before arriving at Hogsmeade™ Station in Islands of Adventure.
The Hogwarts Express experience combines powerful storytelling, live special effects, lifelike animation and state-of-the-art technology to take riders on the journey of a lifetime.   Guests will enjoy two completely different experiences depending on whether they're traveling to Hogsmeade or London.
Universal's Creative team worked closely with Warner Bros., Stuart Craig and the production team from the Harry Potter films to create a sensational Hogwarts Express experience that the entire family can enjoy.  The Creative team went to great lengths to ensure the experience is true to the books and films.  Everything about the train is authentic – from the paint and the materials used to build it….all the way down to the whistle.
Have you take a ride on the Hogawarts Express yet?