Walt Disney World Resorts Recreation Activities
The Walt Disney World resorts not only offer benefits of charm, theming and proximity to Walt Disney World theme parks, but they also offer guests many resort recreation options. Pool parties and games, bike rentals, watercraft excursions and more are available at Walt Disney World resorts.
Moderate and Deluxe resorts tend to have larger grounds and more available amenities, but all Disney World resorts offer fun, organized activities for the whole family as well as recreation choices you can enjoy at your leisure.
Some examples of Disney World Resort recreation options include:
Surrey Bike Rentals – Ride in comfort and stability on a covered 2- or 4-person surrey bike
Bicycle rentals
Catch-and-release fishing
Variety of amusements, including a video arcade, playground and interactive water play areas that the little ones will love
Scenic running or walking trails
Volleyball on beachside courts
Tennis
Watercraft rentals and guided excursions
Bean Bag toss and table tennis
Roasting Marshmallows
Campfire singalongs
Movies under the stars
Much more!
Here's a look of the Disney World resort recreation options at Disney's Caribbean Beach Resort: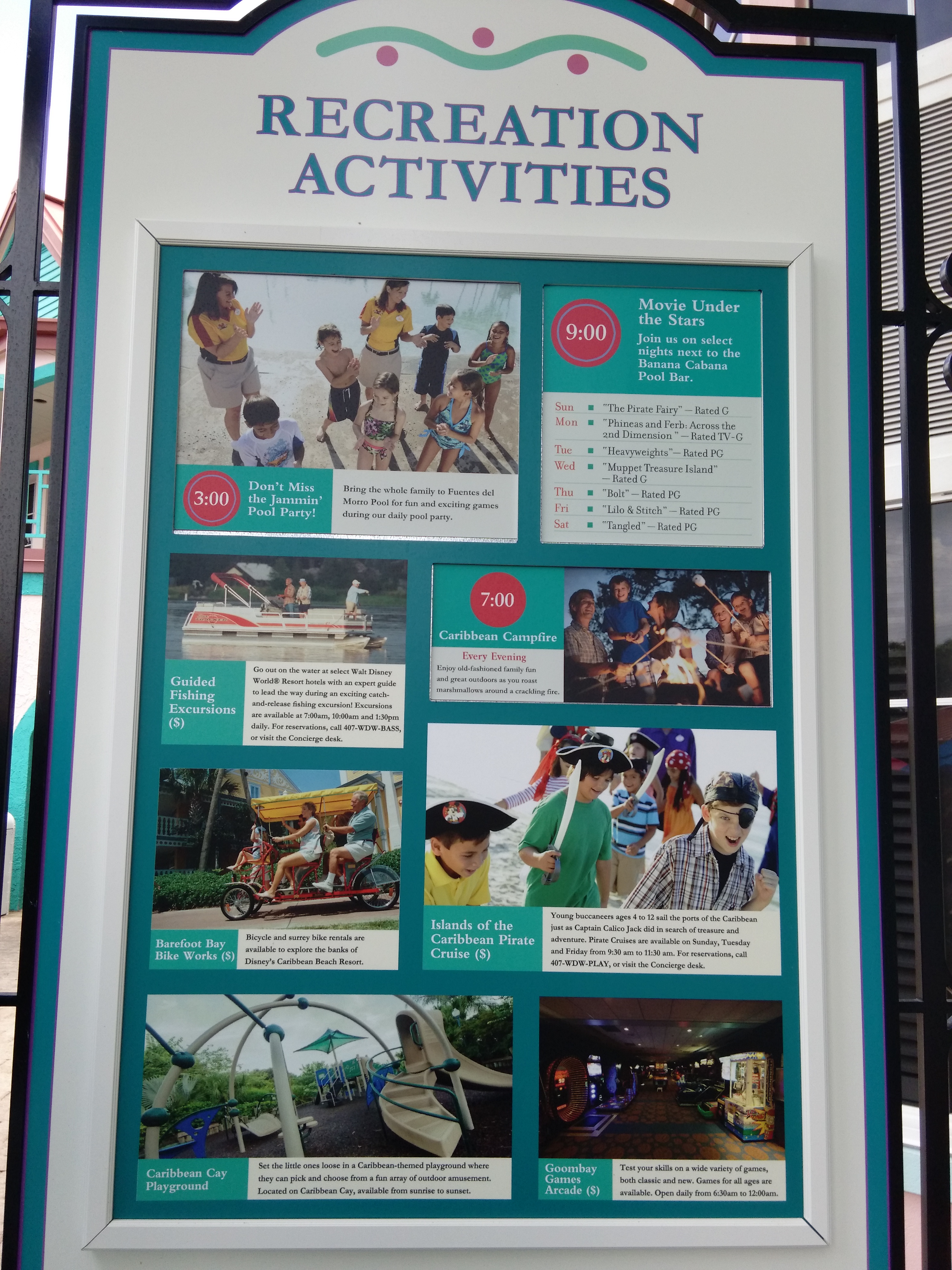 As you can see, there are tons of fun things to do at Disney World resorts besides swimming and playing at the pools. We can help you find the perfect Disney World resort accommodations for your family's interests.