Universal Studios Florida Nighttime Show – Cinematic Spectacular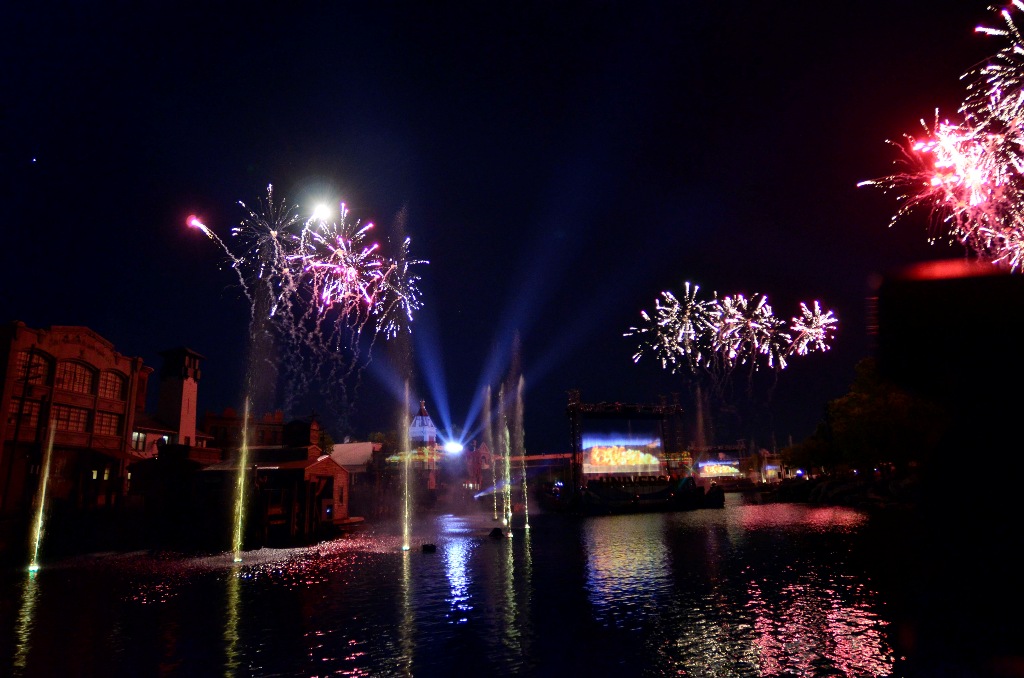 After spending the day living and riding your favorite movies from Universal's repertoire, cap off your experience by watching Universal Studios celebrate the company's rich film history with a show that takes place on the lagoon.
Universal's Cinematic Spectacular will take you on an emotional journey through epic cinematic moments filled with heroes, laughter, and the battle of good versus evil. All of the classic film clips are projected onto cutting-edge waterfall screens within the Universal Studios lagoon, surrounded by colorful, synchronized fountains, and pyrotechnics against a stirring musical score.
With Morgan Freeman as the show's narrator, you'll immediately be drawn in. Once the famous film clips start rolling on the amazing water screens, you'll be completely immersed in over 100 years of unforgettable moments in cinematic history. Film fans will not want to miss these highlights of Universal's catalog of celebrated motion pictures.

Have you seen Universal Studios Cinematic Spectacular in person? What did you think?