Richard Petty Junior Ridealong at Walt Disney World
If you have a young thrill seeker in the family, they can ride in a CARS race car around the Walt Disney World Speedway with the Richard Petty Junior Ridealong experience.  Junior Ride-Along Experiences are for children between the ages of 6 and 13 years old and at least 48 inches in height and are offered during the same times as our regular Ride-Alongs. Enjoy the thrills and excitement of riding shotgun in a race car driven around the track by a professional instructor! The two vehicles used for the Richard Petty Junior Ridealong at Walt Disney World are from the "Cars" franchise. Their names are Aiken Axler and Sage VanDerSpin.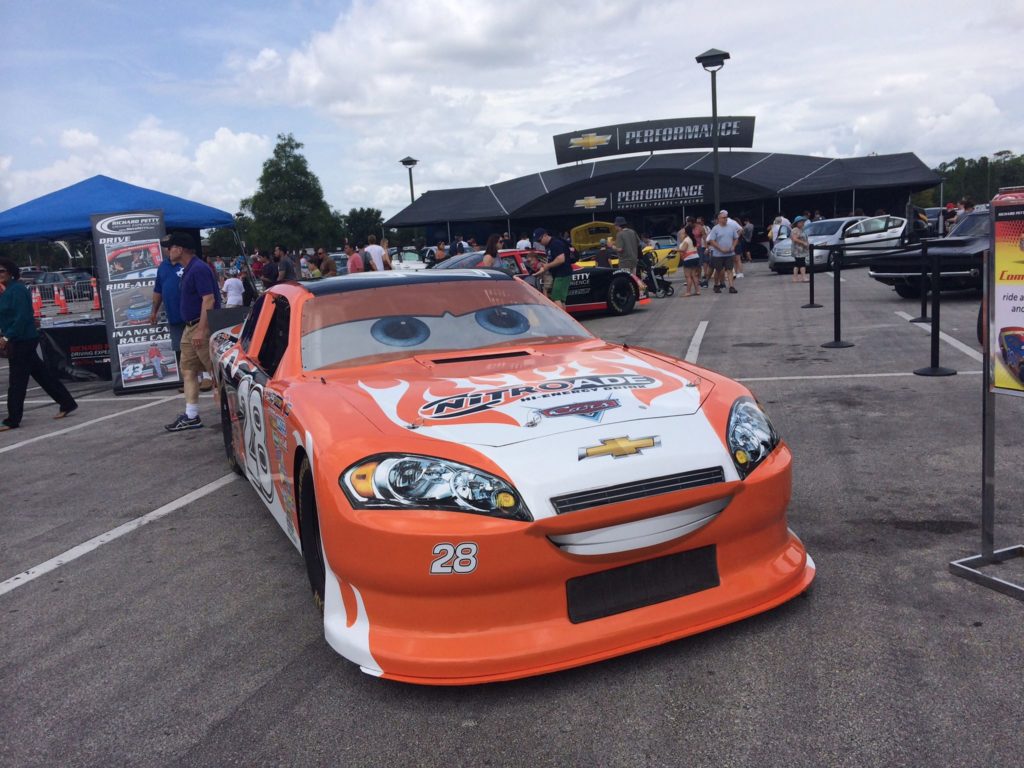 The Walt Disney World Speedway offer Junior Ride-Along experiences for $59 +tax. Junior Ride-Alongs do not require reservations and are given on a first-come, first-served basis. Find more, visit Drivepetty.com or call 800-237-3889. At this track, reserved date/time experiences are also available.
One of our youngest DIF team member (Hunter age 9) wanted to try it out!
Walt Disney World Speedway, located in Orlando, FL, is a 1 mile tri-oval. It was built in 1995 as a venue for the Izod IndyCar Series and is now the exclusive home to Richard Petty Driving Experience year-round. Gates open at 7:30AM.
This experience will only be available until early August as the Richard Petty Driving Experience will be closing to allow Disney to use the land it occupies for future transportation projects.