You will have an amazing time on your Disney Cruise. While you're planning your dream vacation, you may also want to think about keepsakes to take home as a reminder of your great vacation. There are lots of ways to commemorate the fun you had onboard your Disney Cruise. Here are a couple ideas:
Passport Keepsake- Create your own passport at home and bring it with you on your Disney Cruise. You will meet cast members from lots of different countries once you are onboard. They can give you information about their country or you can just get them to sign your passport.
Vinylmation Keepsake- You can use a pillow case, photo frame, t-shirt or my favorite a vinylmation for your one of a kind keepsake. Pick up a 9" vinylmation before your cruise. You can find them at D Street at Downtown Disney or in a store at in the Disney Parks. On the first night of your voyage take your item to guest services and request signatures from the characters onboard. You will be given the option of receiving signatures from all characters, Disney main, or Disney Princesses. On the last night your cruise your item will be delivered to your stateroom, signed, and ready for display when you return home.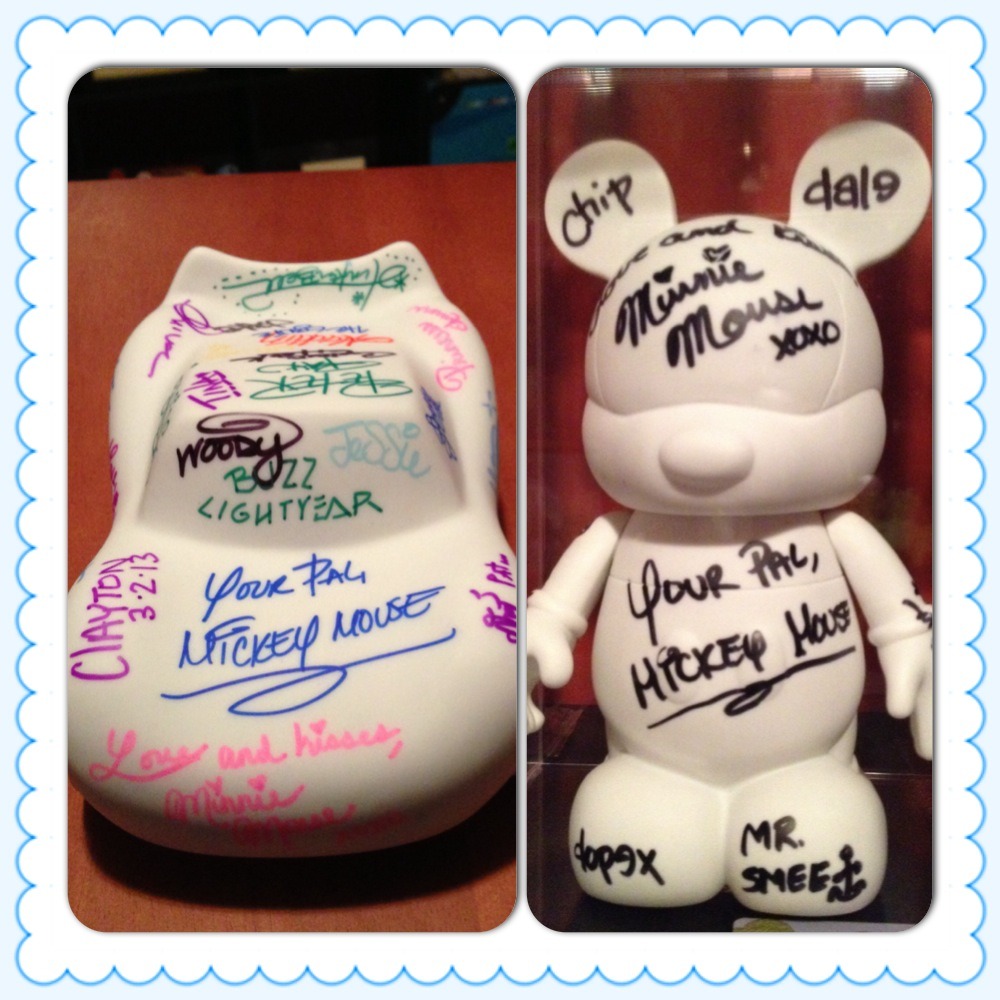 Written by Shante Carson — Shante is a Disney Cruise Expert with over ten cruises taken on the Disney Fantasy, Disney Fantasy, Disney Magic, and Disney Fantasy.  Bon Voyage!  Shante is ready to help you plan your magical Disney Cruise vacation. Book your next vacation with Shante at 252-917-0497 or shante@destinationsinflorida.com.