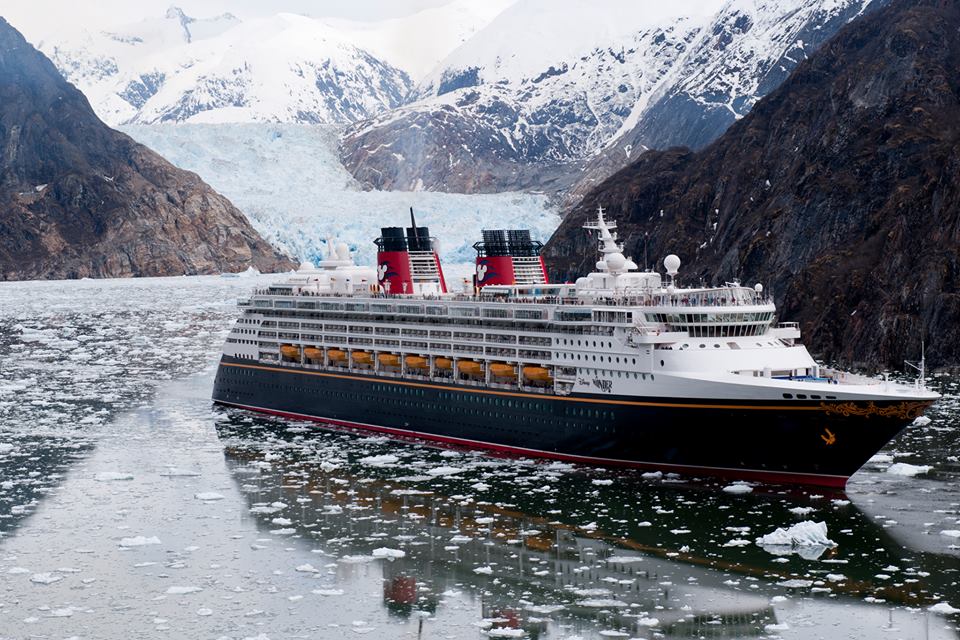 The Disney Wonder is the second ship in the Disney Cruise Line fleet. Disney Wonder is the sister ship to the Disney Magic. Disney Wonder set sail for the first time in 1999 and has been delighting passengers ever since. The Disney Wonder's godmother, Tinkerbell, does her best to make sure every passenger has a magical vacation on each and every cruise. Let's explore some of the ship's highlights.
Itineraries- The Disney Wonder cruises to Alaska, Hawaii, Panama Canal, Bahamas, and the California Coast. Cruises on the Disney Wonder range from 2 Night Weekend Getaways to 15 Night Panama Canal cruise vacations.
Youth Clubs- Disney Cruise Line was designed with families in mind every step of the way. One of the major focuses of a Disney Cruise is making sure every kid onboard has a fantastic vacation filled with lots of fun activities. Youth clubs have activities and dedicated spaces for kids 3 months old to 17 years old.
Dining- The Disney Wonder has three complimentary main dining restaurants including Animator's Palate, Parrot Cay, and Triton's. With Disney's rotational dining guests will get a chance to eat at each restaurant throughout their cruise while keeping the same dinner companions and servers. Guests can also dine in Palo for an adult only, fine dining experience. Deck 9 is where you can find the buffet and several quick service options to satisfy your appetite.
Family Entertainment- Disney Wonder offers tons of activities to give families time to have fun together during their cruise.Guests onboard the Disney Wonder can enjoy fantastic Broadway style shows such as Toy Story: The Musical, Disney Dreams- An Enchanted Classic, and The Golden Mickeys. There are also games shows, character meet and greets, deck parties, and much more to keep you entertained.
Nightclubs & Lounges- Route 66 is that action packed adults only entertainment area on the Disney Wonder. Route 66 includes Cadillac Lounge (piano bar), Diversions (sports pub), and Wavebands (game and party hotspot).
Written by Shante Carson — Shante is a Disney Cruise Expert with over ten cruises taken on the Disney Dream, Disney Wonder, Disney Magic, and Disney Fantasy.  Bon Voyage!  Shante is ready to help you plan your magical Disney Cruise vacation. Book your next vacation with Shante at 252-917-0497 or shante@destinationsinflorida.com.