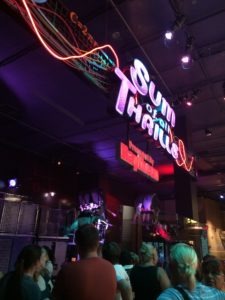 The Sum of All Thrills, presented by Raytheon is located in the Innovations East exhibit at Epcot Center. It is an interactive, design-your-own attraction simulator. Have you ever dreamed of designing your own roller coaster?  Here's your chance!  At The Sum of All Thrills, you can design your own roller coaster, jet aircraft or bobsled. You will use a computer program to plan the drops, loops and curves of your own design. This is one of the most often overlooked "hidden gems" at Epcot Center.
There are a couple of things to be aware of when considering the attraction. Sum of All Thrills has a 48-inch height requirement. If you're planning to design a coaster that goes upside down, the height requirement increases to 54 inches. The seats and restraints will prohibit guests of larger size. Be sure to try out the nearby testing seats before waiting in line.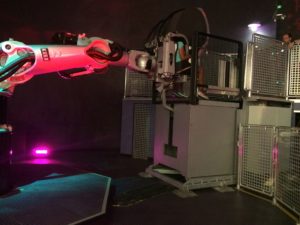 Have fun designing your ride on an interactive touch screen. You will use math, science and engineering skills to determine your height and speed while adding features such as dips, hill climbs and corkscrew turns. You can change the height and width of each piece as well as velocity.  Once the ride is built, you will climb aboard the giant 4-D robotic arm simulator that uses sight, sound and movement and get ready to experience your very own design!  The realistic audio, high-definition video and motion will blow you away!
Tame or wild, you will want to experience The Sum of All Thrills again and again on your next Disney World vacation since each ride will be different according to your design.  Be sure to visit early in the day since this is a low capacity attraction and lines can be long in the afternoon.  Where else can you experience your own personalized ride in the comfort of air-conditioning?
Written by Sheri Morris, "Main Street Morris"   Sheri is proud grandmother with a keen eye for detail.  She specializes in Disney Travel for adults and RV travel.  Book your next vacation with Sheri at (804)405 5005 or at sheri@destinationsinflorida.com.