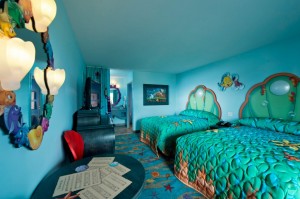 If you are planning a  Walt Disney World vacation, you probably know that it will cost a bit more than a trip to the beach.  Here are some tips to help you save!
Know when to go!  Disney offers lower rates a certain times of the year based on season.  Try planning your vacation for September or January for the lowest rates on resort rooms. This will be your best bet to avoid the crowds and lower the cost.
Cut travel costs!  Always compare prices with different airlines if it is not feasible for you to drive.  The cost of airfare could be less than driving for couples but is likely more if you are traveling with a family of 4 or 5.  Consider the cost of gasoline, food and overnight stops along the way if you're driving.
Save on lodging!  Stay at a Disney Resort Hotel if at all possible.  While cheaper accommodations can be found "outside the World", there's just something magical about staying on Disney property.  You'll have peace of mind knowing that your room will be clean and comfortable.  In addition, you will have free use of Disney Transportation or free parking at the theme parks if you want to drive.  Another great benefit is the Extra Magic Hours in the theme parks you receive as a Disney resort guest.  If you fly into the Orlando International Airport, you will also have free roundtrip airport transportation on Disney's Magical Express.  All of these benefits are available to you as a Disney Resort guest whether you choose a Value Resort or Deluxe Villa accommodations. A Value Resort can be just the ticket for families wanting to cut costs.
Save on food!  Did you know that you can take food and drinks into the theme parks?  It's perfectly acceptable to pack a lunch or take snacks into the parks- no glass or alcohol, please.  Or, save money by purchasing a Disney Dining Plan in advance and your meals will be covered.  If you pay out-of-pocket for meals, you might consider sharing a meal as the portions are quite large!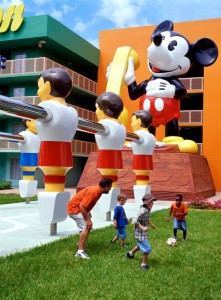 Always use a Disney Vacation Planner who watches for discounts and saves you money, even after you make a reservation.  With some creative planning, your family can have the vacation of a lifetime without breaking the bank!
Written by Sheri Morris, "Main Street Morris" — Sheri is proud grandmother with a keen eye for detail. She specializes in Disney Travel for adults and RV travel.  Book your next vacation with Sheri at 804 405 5005 or at sheri@destinationsinflorida.com.