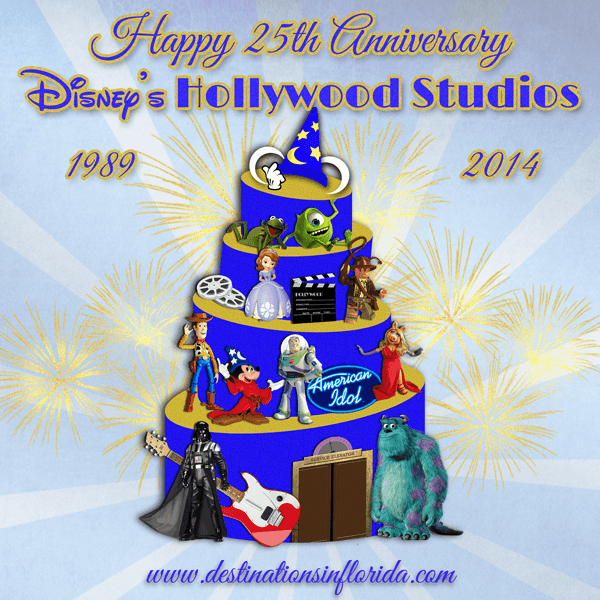 On May 1, 1989, Disney's Hollywood Studios (known then as Disney-MGM Studios — a name that would be changed in 2008) became the third Disney theme park to open at Walt Disney World Resort. On May 1, 2014, we celebrated Disney's Hollywood Studios 25th anniversary in several ways:
Special Anniversary Maps and Pins were given to all guests in attendance.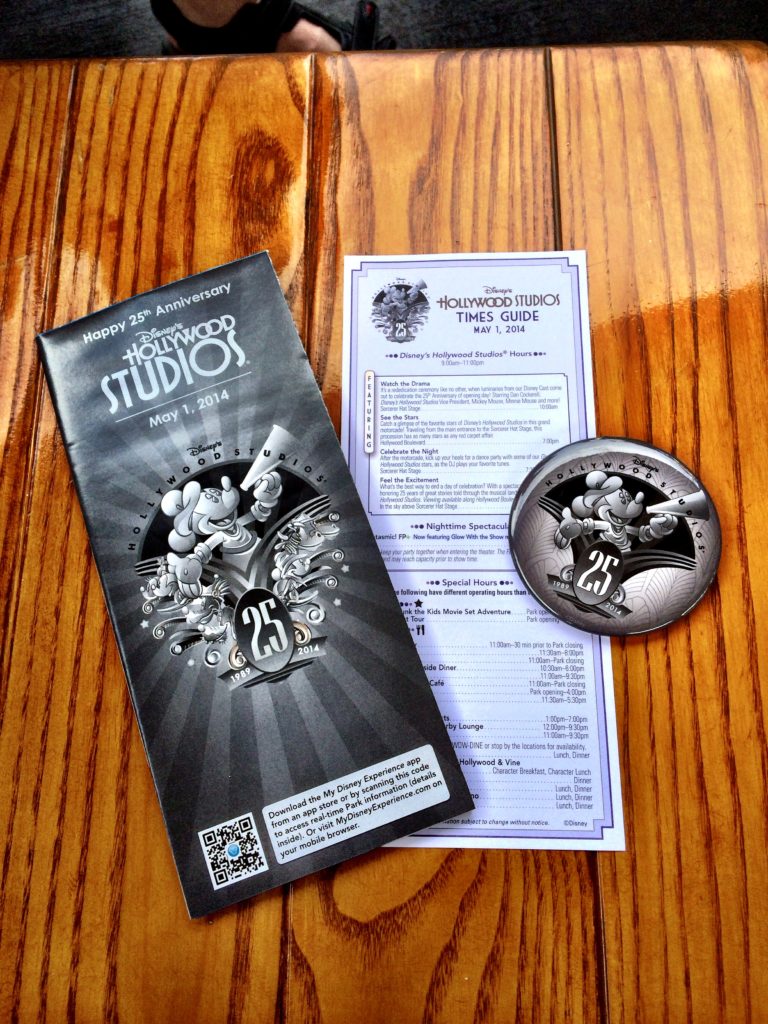 At 10 a.m., Mickey Mouse and Minnie Mouse and friends took the stage with Disney's Hollywood Studios Vice President Dan Cockerell to start the celebration day, honoring some of the 25-year cast members during a short re-dedication ceremony. During this ceremony, a lucky opening day guest had the opportunity to share her memories of opening day as well as place her hands in cement alongside Cockerell, Mickey and others, to create a commemorative anniversary plaque. The plaque will be stored backstage for Cast Members to enjoy and remember this day.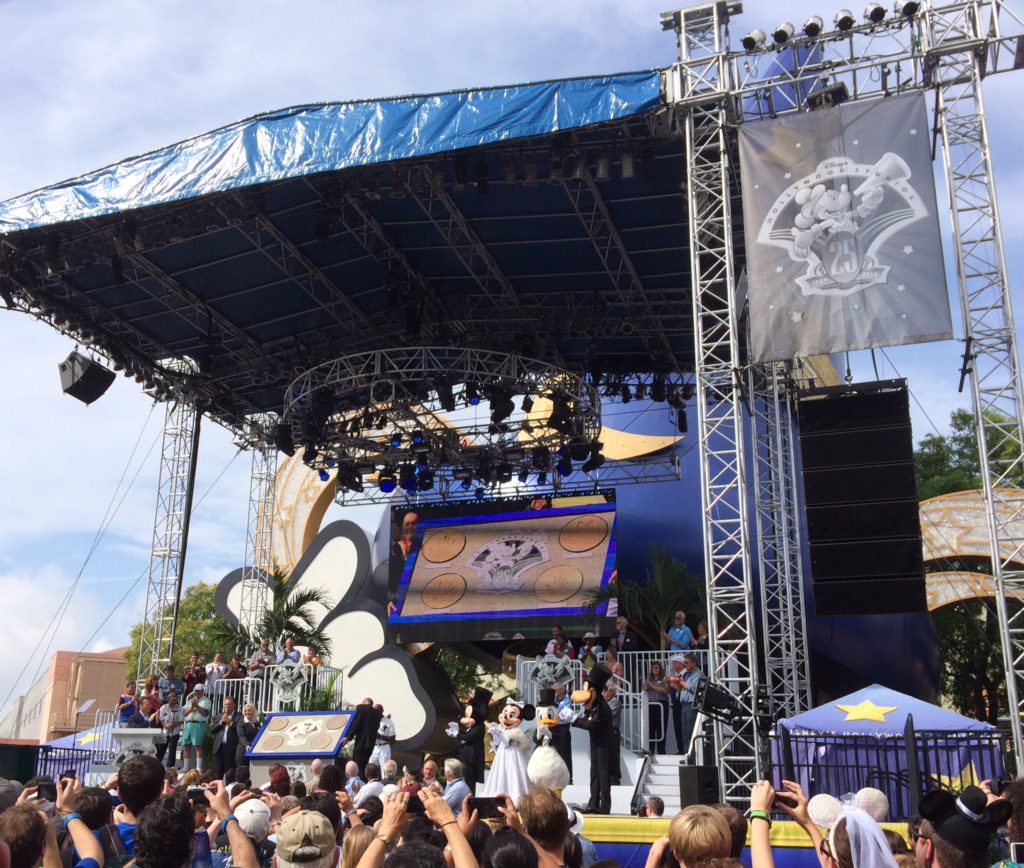 A special motorcade — "Stars of the Studios" — made its way down Hollywood Blvd. at 7 p.m.. It feature many of the famous characters showcased throughout the park. Mickey and Minnie were joined by television and film stars including Captain Jack Sparrow, Darth Vader, Doc McStuffins, Sofia the First, Indiana Jones and many more.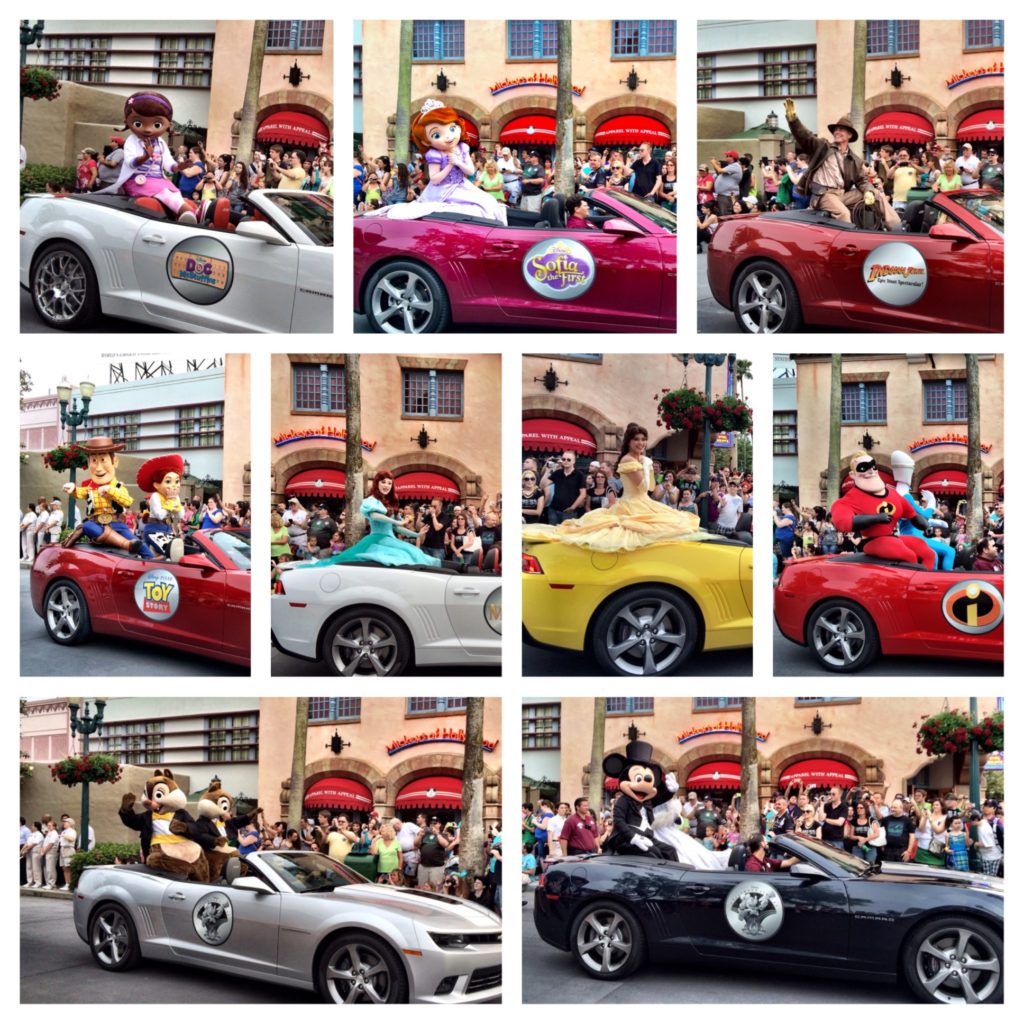 Following the motorcade, the area in front of the park's Sorcerer Hat Stage became a dance party before a fireworks show ends the day in grand fashion at 9:30 p.m. The pyrotechnics show, which was high in the sky above the Sorcerer Mickey Hat, paid tribute to 25 years of show business stories that have been told throughout the park.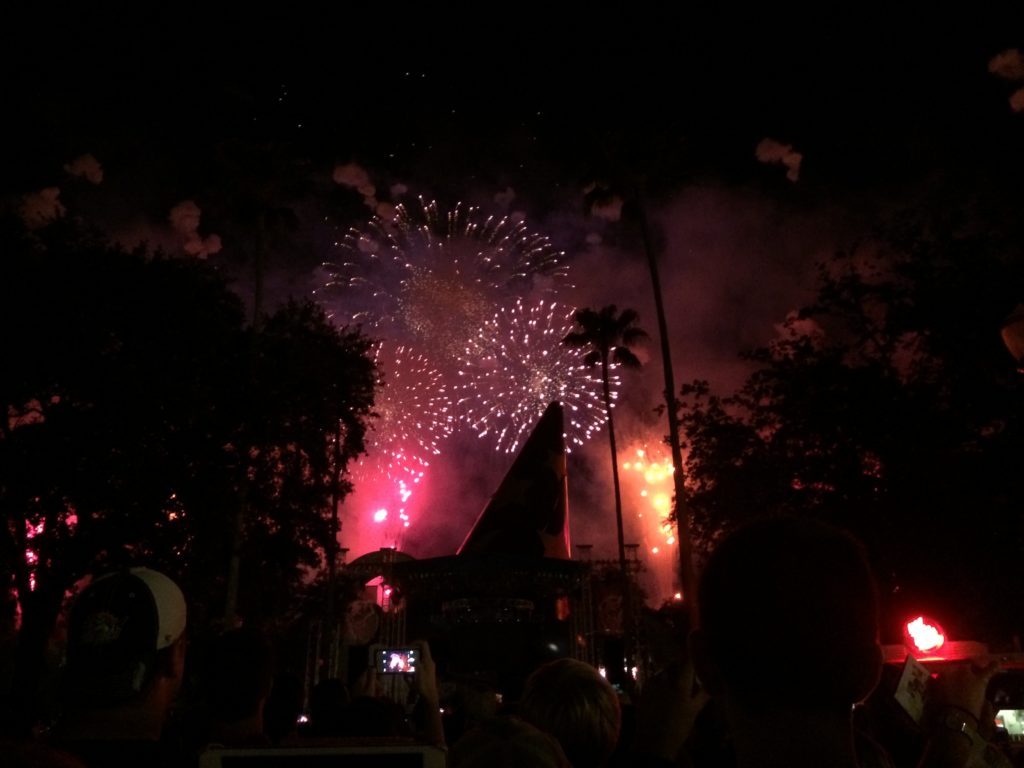 Also, 25th anniversary commemorative merchandise was available. Since anniversary merchandise is known to sell out at these special events, the line was very long early in the morning. The pictured line was only about a 40 min wait. We had heard shortly after opening that the line was up to 2 hours!

And finally, a taste-tempting treat — a 25th Anniversary Chocolate Hazelnut Buttercream Cupcake — was sold at many of the park's quick service dining locations during the day. It was delicious!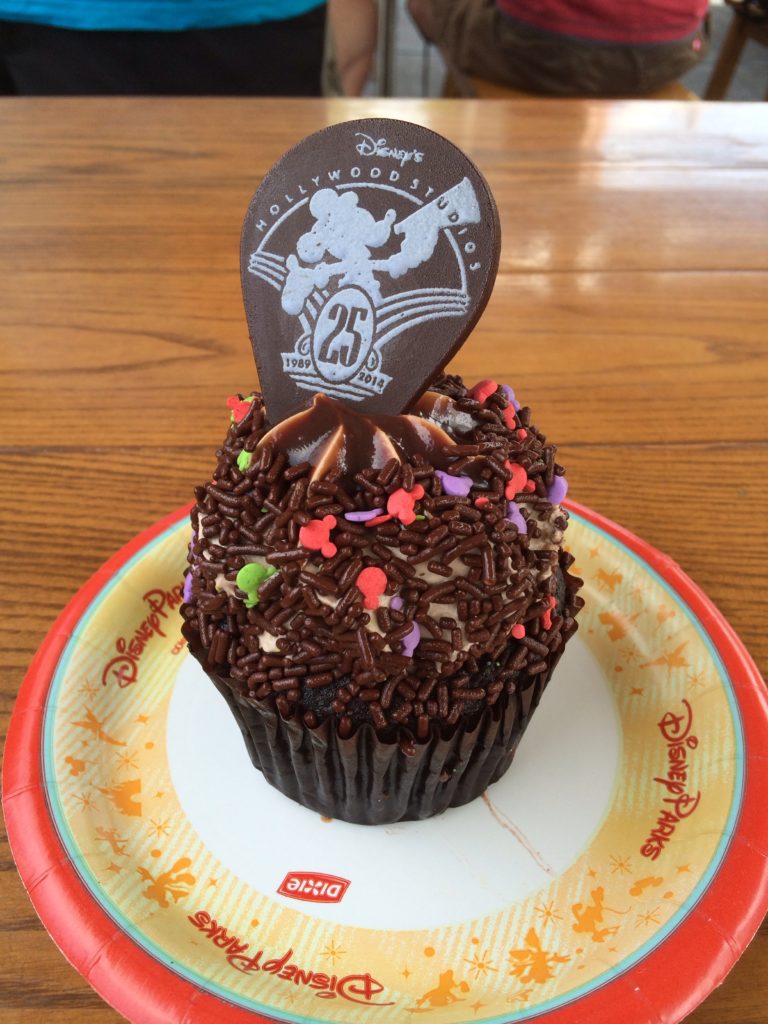 Overall, it was a great day at Disney's Hollywood Studios 25th Anniversary Celebration! We were glad to be there to celebrate. Have you ever attended a theme park anniversary celebration? What did you think? Let us know in the comments!