Animator's Palate is one of the most unique restaurants on Disney Cruise Line! In addition to dinner, guests also receive a show highlighting Disney Animation at its best. Animator's Palate is the only restaurant that can be found on all four ships.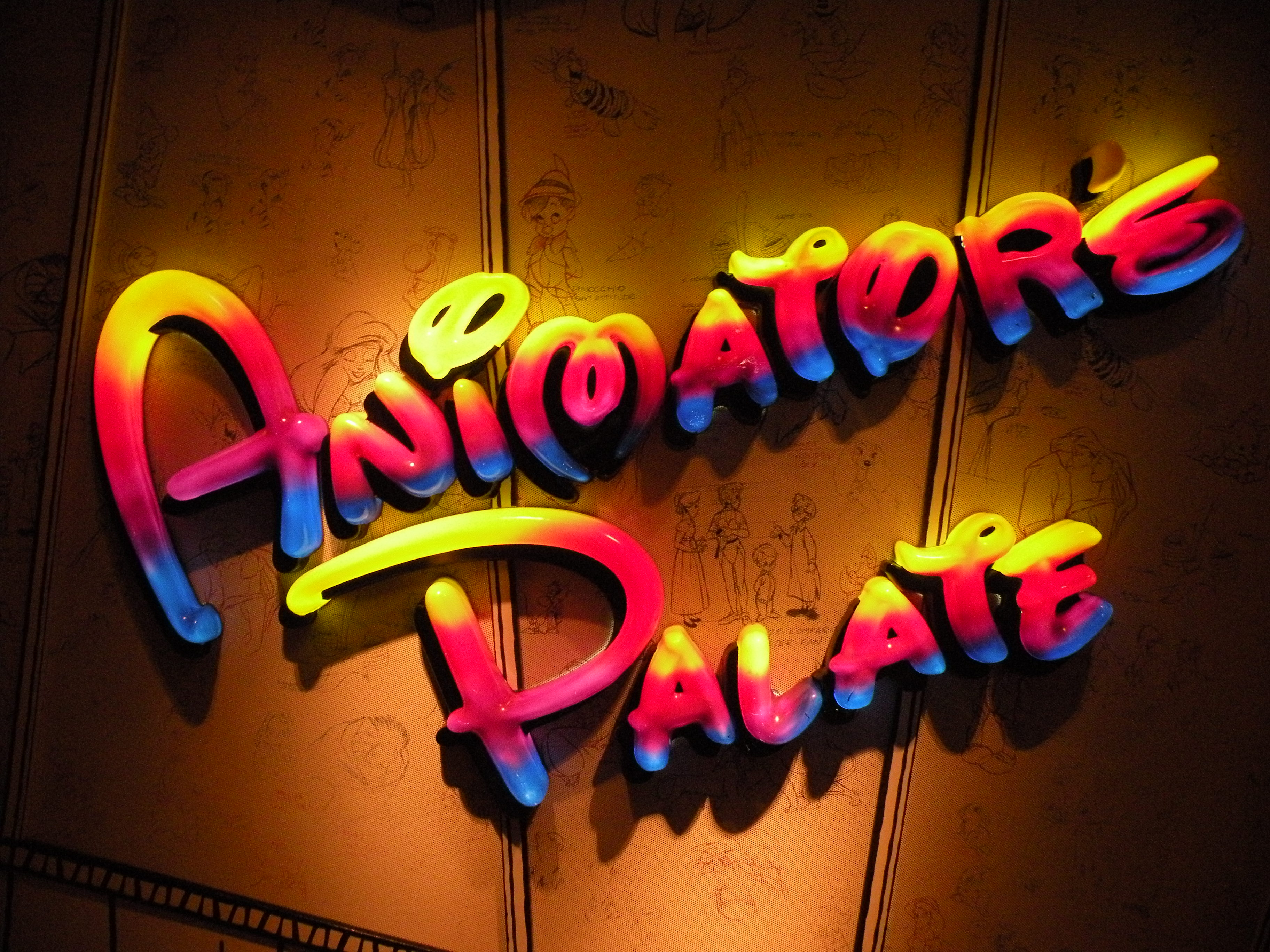 When you walk into Animator's Palate on the Disney Wonder the restaurant is black and white.  Throughout your dinner the room transforms into a world of color.  On the re-imagined Disney Magic, Sorcerer Mickey headlines the Drawn to Magic dinner show.
You go from black and white character sketches to color sketches to full color film clips of your favorite Disney and Pixar films.  Animator's Palate was given a new design for the Disney Dream and Disney Fantasy. The restaurant is decorated to look like an animator's office.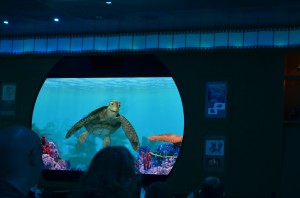 Guests on the Disney Dream and Disney Fantasy get an interactive show headlined by Crush from Finding Nemo.  Crush moves from screen to screen talking to guests in the "big human tank."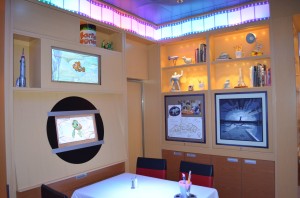 Animation Magic is the dinner show on 7 night cruises on the Disney Fantasy and Disney Magic.  When you first sit down for dinner you are asked to draw your own character.  During dinner, your character becomes part of the show.  You will see each of your characters perform on screen and your name will appear in the credits as you have now become an animator!
The cuisine in Animator's Palate is pacific rim.  The menu features items such as Grilled Pacific Black Cod, Animator's Trio of Veal, and Lemon Thyme Marinated Chicken Breasts. The fun décor, delicious food, and unique entertainment all come together to make Animator's Palate my favorite main dining restaurant on Disney Cruise Line.
Written by Shante Carson — Shante is a Disney Cruise Expert with over ten cruises taken on the Disney Dream, Disney Wonder, Disney Magic, and Disney Fantasy.  Bon Voyage!  Shante is ready to help you plan your magical Disney Cruise vacation. Book your next vacation with Shante at 252-917-0497 or shante@destinationsinflorida.com.