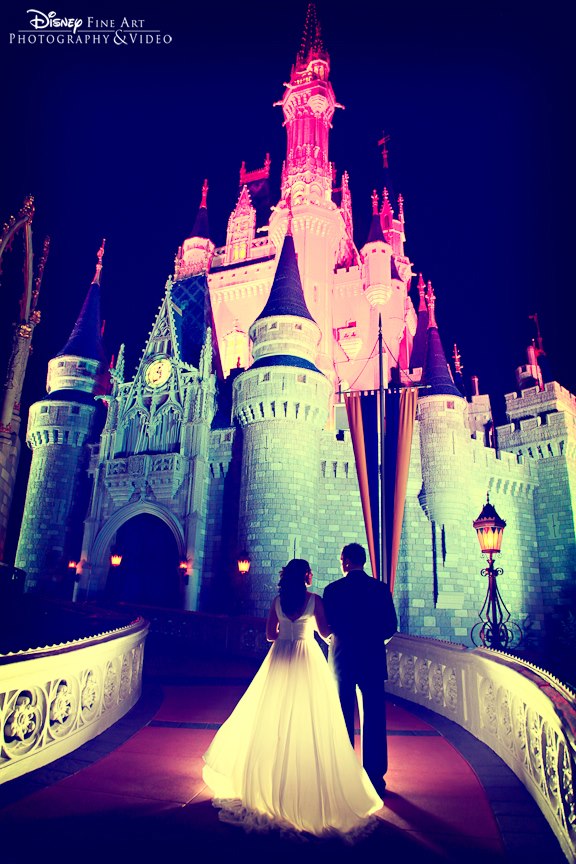 For most couples, a Disney wedding is a destination wedding so most of your planning must be done from afar. When you purchase your wedding gown at a local bridal salon, you are faced with the challenge of how to get your wedding dress to your Disney wedding. Here are a few suggestions for how to get your wedding dress to your Disney wedding:
Carry it on the plane with you. Many airlines will understand the importance of your big day and be willing to place it in a closet at the front of the airplane for you. However, you should also be prepared in the event that they make you place it in an overhead bin.
Ask your bridal store to ship it to an Orlando location. If you purchase your gown at a major retailer who has locations all over the country, they may be able to send it to their local store where you can pick it up all pressed and ready for your big day.
Ship it straight to your resort. You could also send it via UPS or FedEx straight to your resort so you know it will be waiting there safely for your arrival. Plus, you can make sure it's packaged safely inside the box.
Have you thought about how to get your wedding dress to your Disney Wedding? What did you decide? I'd love to help you plan your Disney World wedding and/or honeymoon at no cost to you! Contact Siera for more information or to request your free, no obligation quote.
Written by Siera Duiser, "Disney BridalEars" — Siera has grown up loving all things Disney!  She even had her very own Disney Fairytale Wedding in 2011. Now Siera enjoys Disney World with her own family.  Siera specializes in Disney weddings, honeymoons, and traveling with younger children.  Book your next vacation with Siera at siera@destinationsinflorida.com.