Walt Disney World and The Disney company itself is well known for it's efforts in conservation and it's amazing dedication to animals not just at the parks, but around the world. They support multiple charities around the world and utilize Animal Kingdom park as not only another "theme" park, but to further research and conservation efforts involving multiple animal species.
As a zoological park, Disney's Animal Kingdom is engaged in research and conservation efforts involving its animal species.Since the park's opening in 1998, the resident giraffe herd has produced 11 newborns, with 4 of those being in 2008 alone. The resident elephant herd has produced 6 calves as well, starting in 2003.
In 1999 Nande, a white rhino, was born in the park to the resident herd. In 2006 Nande and Hasani, another of the park's rhinos, were transferred to Uganda's Ziwa animal sanctuary. This was an attempt to re-introduce the white rhino to the country, since they have been extinct from that area for some time due to civil strife. In June 2009, Nande gave birth to a male calf at the sanctuary, which was the first such birth in over 25 years in Uganda. The success of the rhino breeding program was highlighted in January 2010, when news was released that 8 white rhinos have been born at the Animal Kingdom since it's opening, with the latest being born to another Animal Kingdom born mother.
Which brings us to this week's trivia question. Somewhere on our facebook page is an article about all the new babies that were born at Disney's Animal Kingdom this past year. Search through our posts and email me the answer to this question..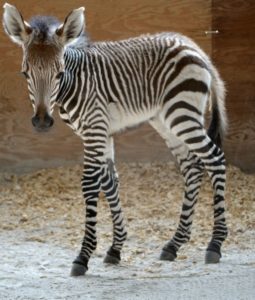 How many animals were born last year at Disney's Animal Kingdom? 
Did you find the answer? Email the answer to me at ErinBenge@DestinationsinFlorida.com by Sunday, January 19th, 2014 12:00pm Eastern Time. A winner will be chosen at random from all correct responses.  The winner will receive this Walt Disney World Adventure Guide.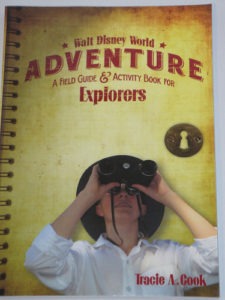 Written by Erin Benge. Erin is an expert in planning Disney & Orlando vacations.  She specializes in traveling with toddlers and multiple generations.  Book your next Disney & Orlando vacation with Erin at ErinBenge@DestinationsinFlorida.com!