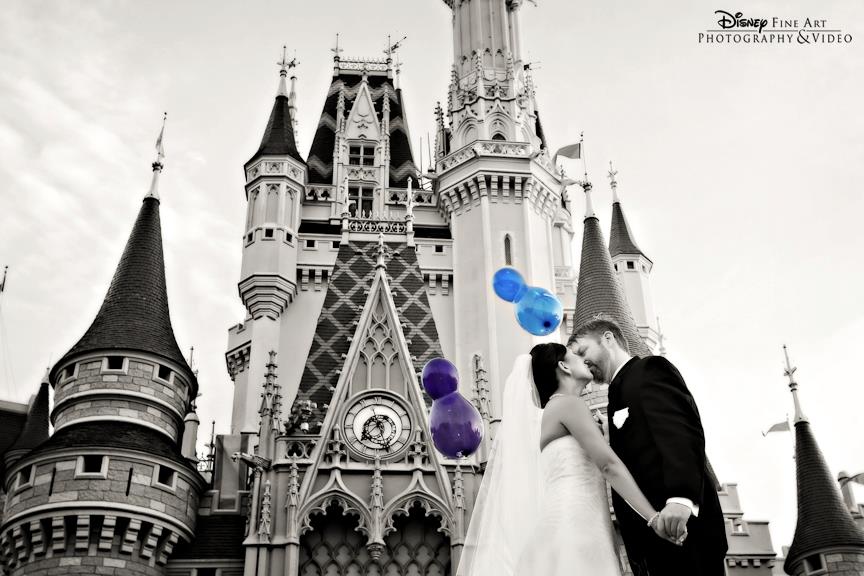 Destination weddings are becoming more and more popular each year, with one in four weddings being a destination wedding. According to the Knot, 24% of weddings were destination weddings last year. However, many couples still express concerns about hosting a destination wedding. Some of the most common concerns with a destination wedding are: cost, how to plan from home, and how to remember the entire experience. Here are some answers to common concerns about a Disney wedding:
With Disney's memories and escape collections, there are Disney weddings that start at just $2,495 for an entire package. These are perfect options for smaller, intimate affairs. However, even with the Wishes collection, you control how much you spend by which options and add-ons you choose.
Every single Disney couple is provided with a personal wedding coordinator to help them every step of the way of wedding planning. Plus, as your travel agent, I can help make sure all of your and your guests' travel arrangements go smoothly, too.
With Disney's new Memory Maker, you can collect photos from your and your guests' entire vacations and then have digital downloads of every single photo. You and your guests can all remember every part of your big day and celebration.
Do you have any concerns about a Disney wedding? I'd love to help answer your questions and determine if a Disney wedding is right for you! Contact Siera for more information today.
Written by Siera Duiser, "Disney BridalEars" — Siera has grown up loving all things Disney!  She even had her very own Disney Fairytale Wedding in 2011. Now Siera enjoys Disney World with her own family.  Siera specializes in Disney weddings, honeymoons, and traveling with younger children.  Book your next vacation with Siera at siera@destinationsinflorida.com.