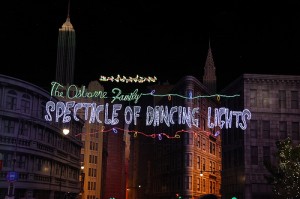 If you are traveling to Walt Disney World around the holidays you have probably heard mention of the Osborne Family Spectacle of Lights. It's a beautiful display set up on the Streets of Americas at Disney's Hollywood Studios.
Amid "Snow Flurries", as only Disney could do it, the backlot comes to life with three-dimensional and motion based displays. Set in time to music the building facades, streets and trees sparkle brightly as millions of twinkling lights dance in show presented by SYLVANIA. The display, including original pieces all the way from Arkansas and it's creator Jennings Osborne has delighted thousands of people each year.
Osborne originally created the display for his daughter at their Arkansas home, but each it grew larger and brighter. Eventually the -million light display was transporter to Disney-MGM Studios in 1995, where it has continued to grow each year. Some of his original creations still delight visitor, like his flying angels, Santa Claus light design and the purple cat.
Yes, the purple cat. It's a favorite among repeat visitors and newbies alike. When the Christmas light display was packaged up for shipping a Halloween decoration accidentally got added as well, a light up purple cat. Each year the cast members hide the cat in the light display and visitors try to locate the sneaky feline. It's a tradition now.
Have you seen the Osborne Lights? Have you located the purple cat? What do you think of the Osborne Family Spectacle of Lights? Comment below by 12/22 and tell us what you think and you could win this special prize.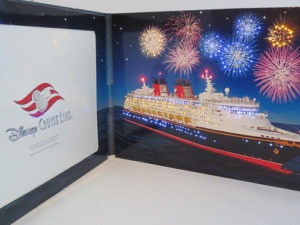 Written by Erin Benge. Erin is an expert in planning Disney & Orlando vacations.  She specializes in traveling with toddlers and multiple generations.  Book your next Disney & Orlando vacation with Erin at ErinBenge@DestinationsinFlorida.com!