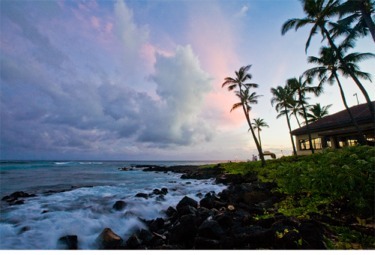 After all of the stress of planning your dream wedding, you and your new spouse have a wonderful honeymoon to look forward to. You will spend time together just the two of you celebrating your new life together. There are many factors to consider when deciding where you would like to spend your honeymoon. Here are just a few tips to help you choose your honeymoon:
Budget- The most important factor you will want to think about is your budget for your wedding. Although you may be dreaming of a two-week European adventure, your budget may not allow an international vacation. Figure out how much you're willing to spend and then determine what types of vacation fit into your budget.
Weather- You will want to consider the time of year you will be taking your honeymoon. If you're getting married during the cold winter months, a tropical getaway may be the perfect place. However, if you are getting married in the late summer or fall, you will need to consider hurricane season. Do some research to make sure the climate will be what you expect for your honeymoon.
Adventure versus relaxation- Are you looking to see and do as much as possible? If so, an Adventures by Disney tour may be right for you. However, if you are looking for romance and relaxation, you may want to look into a Caribbean Cruise.
Use a travel agent- There are so many benefits to using a travel agent. Since our services are free, you won't have to budget anything extra to use our services. However, we can help you choose places that fit into your budget, discuss the weather climates, and help you find and book the honeymoon of your dreams!
What do you think is the most important factor to choose your honeymoon?
Written by Siera Duiser, "Disney BridalEars" — Siera has grown up loving all things Disney!  She even had her very own Disney Fairytale Wedding in 2011. Now Siera enjoys Disney World with her own family.  Siera specializes in Disney weddings, honeymoons, and traveling with younger children.  Book your next vacation with Siera at siera@destinationsinflorida.com.