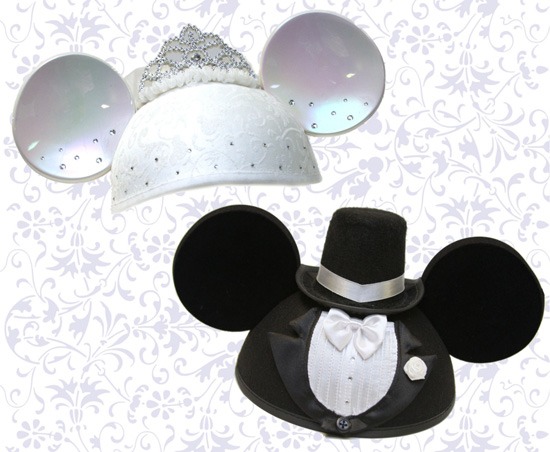 No Disney Fairytale Wedding or Honeymoon is complete without Mickey bride and groom ears! The Mickey bride and groom ears are great for a few reasons!
Mickey bride and groom ears make a great souvenir! You can display these in your new home together as a lasting memory of your Disney Fairytale wedding or honeymoon.
These are great for pictures! Don't forget to capture some of your magical moments while you and your new spouse are sporting your Mickey bride and groom ears! This will help you remember for years to come which pictures are from the beginning of your happily ever after together.
Mickey bride and groom ears are a great way to help let everyone around you know that (and what!) you are celebrating! You may get some extra attention from cast members at the theme parks and resorts since they will know you are newlyweds!
Written by Siera Duiser, "Disney BridalEars" — Siera has grown up loving all things Disney!  She even had her very own Disney Fairytale Wedding in 2011. Now Siera enjoys Disney World with her own family.  Siera specializes in Disney weddings, honeymoons, and traveling with younger children.  Book your next vacation with Siera at siera@destinationsinflorida.com.