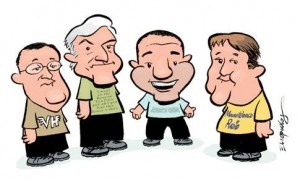 One our partners at Your First Visit was recently featured on the popular show WDW Today.  The owner of Your First Visit, Dave, spent some time with those fun guy from WDW Today chatting about his website and visiting the Walt Disney World Resort.  Click on this link to enjoy this fun show, featuring Dave.
Dave's site is the perfect tool to help you beat the crowds during your Disney World vacation.  His website is the Instruction Guide to Walt Disney World.  His tips and tricks will save you time, help you pick the best times to visit Disney World, and make the most of your visit with Mickey Mouse.
Check out Your First Visit to help plan your upcoming trip to Disney World.