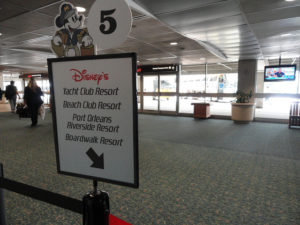 Orlando International Airport (MCO) is located within 15 miles (24 kilometers) of the Orange County Convention Center and major attractions. Forty-five (45) scheduled airlines and 11 charters provide nonstop service to 84 destinations in the U.S. and 33 international cities.
More than 35 million passengers use Orlando International Airport annually, making MCO the third busiest airports in the U.S.
Written by Stacy Gaffney, "Sorcerer Stacy" — Stacy is an expert in planning an affordable Disney and Orlando vacation. Watch out for the magic, as Sorcerer Stacy plans your vacation! Book your next Disney & Orlando vacation with Stacy at 877-918-8941 or stacygaffney@destinationsinflorida.com.