Trying to figure out the ins and outs of Disney dining can be just as overwhelming as planning your actual Disney vacation.  By following these few simple Dos and Don'ts I can help you take the stress and worry out of planning your Disney dining! Every week for the next five weeks I will give you one of my dos and don'ts of Disney Dining.
Do Speak Up if You Have a Food Allergy or Restriction
Disney parks are well known for accommodating food allergies and dietary restrictions and/or intolerances. No matter what restaurant you choose, the chef will ensure they create a delicious meal that won't exclude anyone or their needs. Once you are seated at your restaurant, your server will usually ask you if anyone in the party has any food allergies or dietary restrictions. If they do not ask, be sure to speak up and let them know. The chef will then visit your table to discuss the food allergy or dietary restriction and will come up with a meal that accommodates those needs. Disney is renowned for their world-class service, so of course this would extend to their restaurants. They are going to do everything that they can to ensure you have nothing less than a fantastic meal.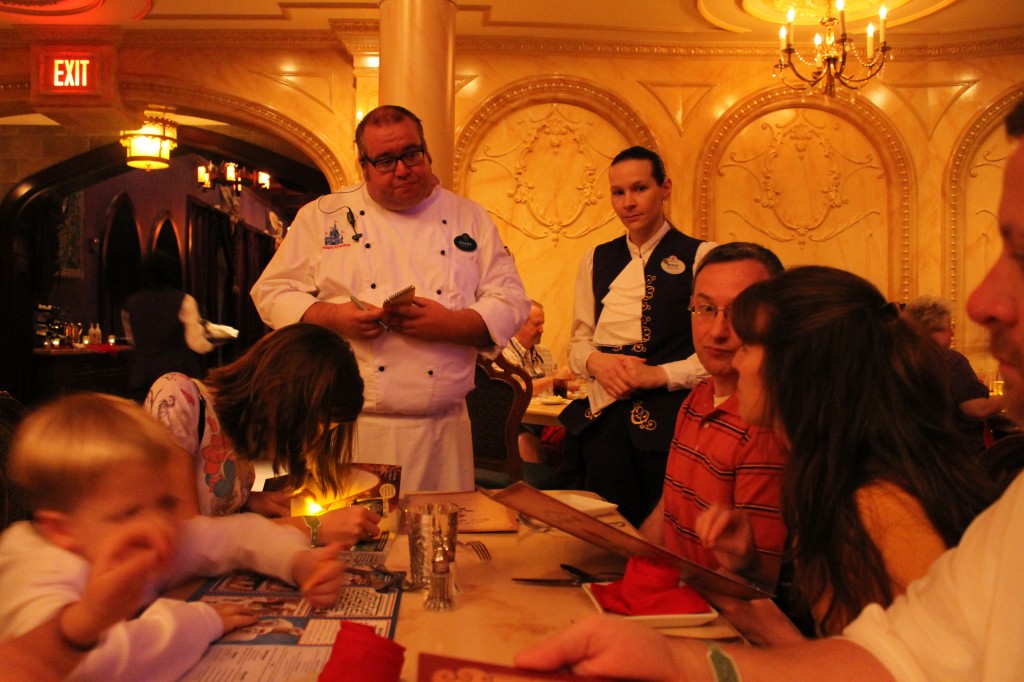 Don't Forget to Cancel a Reservation
With advance dining reservations becoming more and more difficult to get, Disney has instituted a credit card guarantee at most of the more popular restaurants and character meals. At the time of making your reservation, you are required to give a credit card in order to hold the reservation. If you do not cancel within at least one day of your reservation, most restaurants will charge you $10.00 per person in your party. However, there are some restaurants, like Mickey's Backyard BBQ, that will charge you the full price of your dinner show if you do not cancel with sufficient notice or do not show up all.
Here's a review of what we've covered already:
Do Make Advanced Dining Reservations
Don't be afraid to try something new
Do get a Disney Dining Plan
Don't forget to leave enough travel time to get to your dining destination.
Do a Character Meal
Don't Forget About the Resort Restaurants
Be sure to check back next week to see what my next Disney Dining Do and Don't will be!
Written by Meghan Blair, the "Disney Foodie" — As a Florida Resident, Meghan combines her love of Disney and her love of food! She will give you the best restaurant and dining tips and suggestions to make your meals, just as magical as the rest of your vacation! Book your next vacation with Meghan at 954-328 7090 or meghan@destinationsinflorida.com.