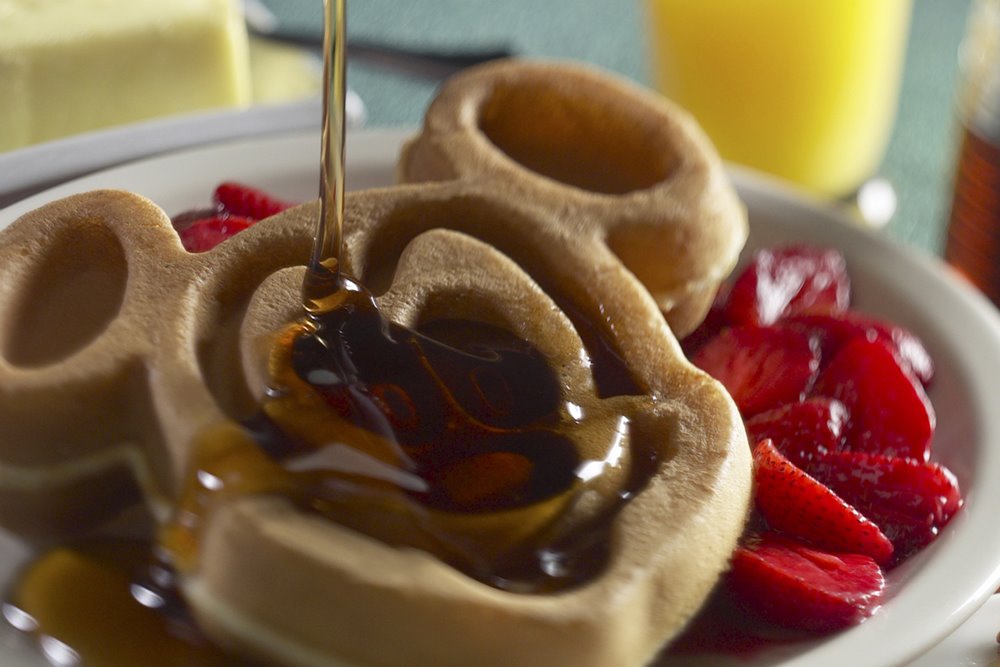 Trying to figure out the ins and outs of Disney dining can be just as overwhelming as planning your actual Disney vacation.  By following these few simple Dos and Don'ts I can help you take the stress and worry out of planning your Disney dining! Every week for the next five weeks I will give you one of my dos and don'ts of Disney Dining.
Week 1 Do and Don't
Do Make Advanced Dining Reservations.
Don't be afraid to try something new.
Do get a Disney Dining Plan
The Disney Dining Plan is an add-on to the Magic Your Way vacation packages, which include room and park tickets. The Disney Dining Plan is only available to those guests that will be staying at a Disney Property Resort. Not only can the Disney Dining Plan save you money, it can also take the guesswork out of having to budget for your dining once you arrive at Disney World. When you choose to add the Disney Dining Plan, you are essentially pre-paying for a certain number of meals and snacks. For each night of your stay, each guest over the age of three on your reservation gets an allocation of quick service meals, table service meals, and snacks, the number of which depends on which dining plan you choose. Disney offers three dining plan options: the Quick Service Dining Plan, which provides two quick service meals and one snack per person, as well as one resort refillable drink mug per person. The Basic Dining Plan gives you one quick service, one table service, one snack, and one resort refillable drink mug per person. Finally the Deluxe Dining Plan offers three meals (quick service or table service), two snacks, and one resort refillable drink mug per person. The Disney Dining Plan can end up saving you up to 25% on dining at Disney World. 
Don't forget to leave enough travel time to get to your dining destination.
Whether you are eating at a restaurant that is in the park you are attending or you are traveling somewhere else within the Walt Disney World resort, make sure you leave yourself enough travel time. For example, if you are attending the Mickey's Backyard BBQ dinner show at Disney's Fort Wilderness, you are asked to arrive 30 minutes prior to show time. Not too bad, right?  However, once you arrive at the resort, there is a twenty-minute motor coach ride to the pavilion. So you would want to leave about 90 minutes early in order to arrive on time. If you are dining within the park you are attending that day, you want make sure you leave yourself enough time to walk to where ever it is that you are dining.
Be sure to check back next week to see what my next Disney Dining Do and Don't will be!
Written by Meghan Blair, the "Disney Foodie" — As a Florida Resident, Meghan combines her love of Disney and her love of food! She will give you the best restaurant and dining tips and suggestions to make your meals, just as magical as the rest of your vacation! Book your next vacation with Meghan at 954-328 7090 or meghan@destinationsinflorida.com.