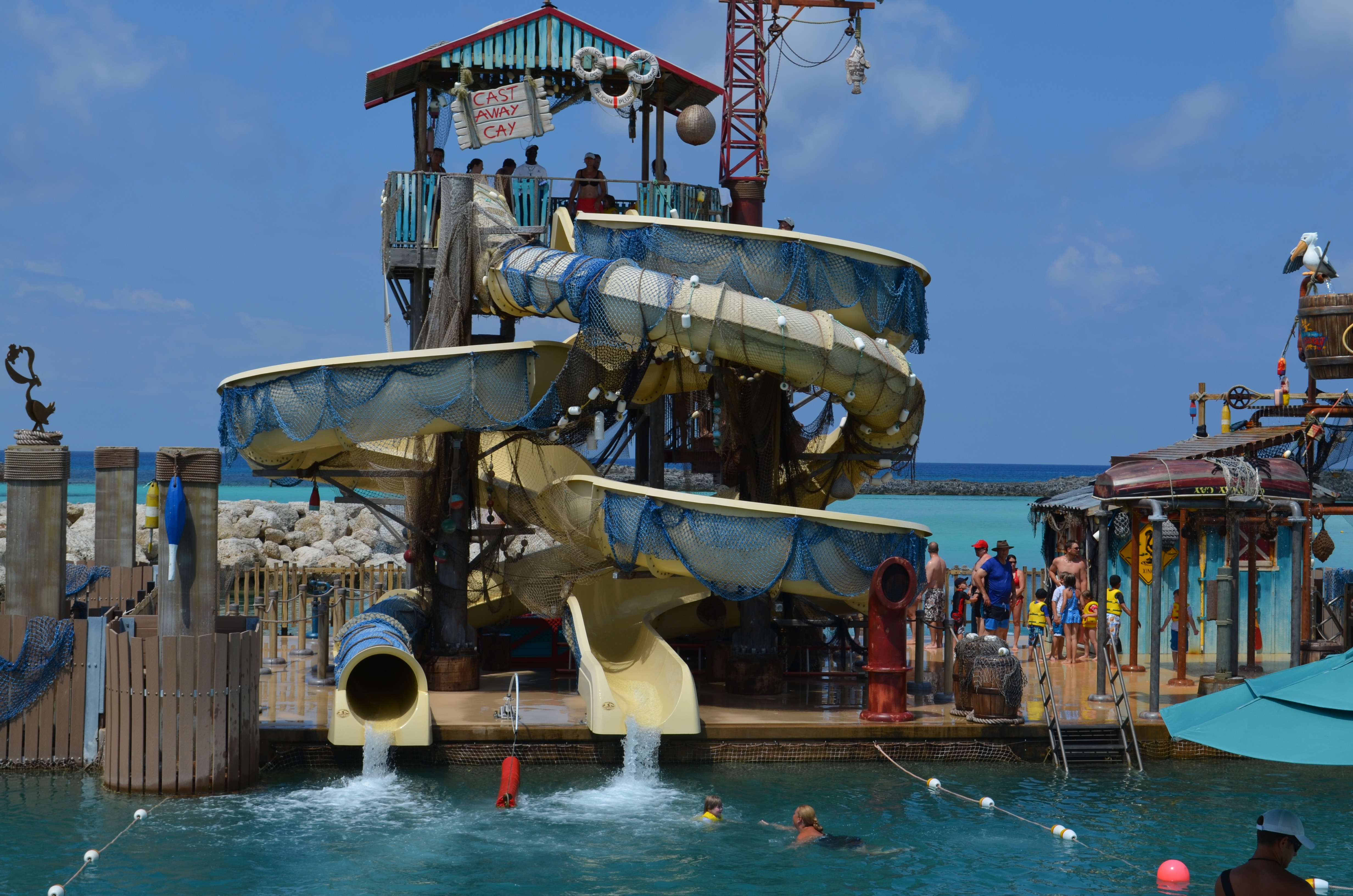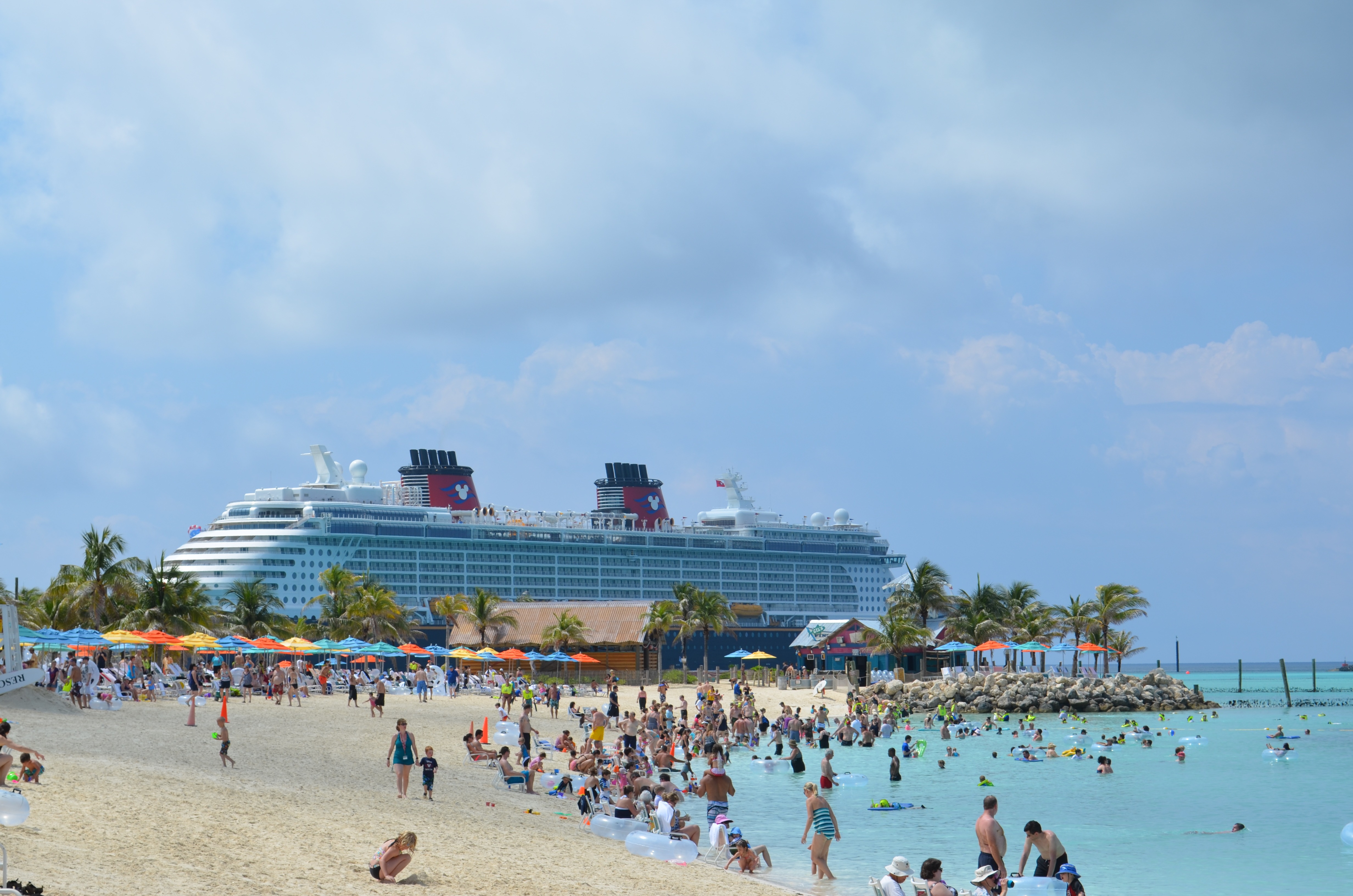 Disney Cruise Line always makes at least one stop to Castaway Cay on every Bahamian and Caribbean cruise vacation.  Castaway Cay is Disney's private island.  There are so many things to enjoy at Castaway Cay.  Here are ten places you don't want to miss:
Serenity Bay- Serenity Bay is the adult only area on Castaway Cay.  You can rent a cabana, get a message on the beach, join the yoga class, or just enjoy the peace and quiet of this kids free zone.
Pelican Plunge- Look for a thrill?  Try one of the twisting water slides.  You will have to swim out to Pelican Plunge so make sure you grab a life jacket for your little ones before you go.
Cookie's BBQ- No need to get back on the ship for lunch.  Just walk over to Cookies BBQ for ribs, chicken, corn, hot dogs, hamburgers, ice cream, and more.
Observation Tower- Rent a bike and ride along the bike trail to the observation tower.  The view is absolutely amazing!
Post Office- Castaway Cay has its own special postmark and stamps.  You can mail a post card to let everyone know how much fun you're having on vacation.  You may also run into some of your favorite Disney pals for a quick photo.
Scuttle's Cove- This is the youth activities area on the island.  You can drop off your kids with the Disney counselors and they can participate in activities like whale digging at Monstro's Point.
Snorkeling Lagoon-   There are two snorkeling trails for guests to explore.  Can you find the hidden mickey?
Conched Out Bar- Enjoy an adult beverage.  The conch cooler is delicious!  Check your personal navigator for drink specials.  You can usually find an offer of 2 for 1 drinks.
She Sells Sea Shells…and Everything Else – Pick up your Castaway Cay merchandise at this location.
In Da Shade Games- Take a break from the sun and enjoy this pavilion where you can play basketball, billiards, ping-pong, shuffleboard, and more.
Written by Shante Carson — Shante is a Disney Cruise Expert with over eight cruises taken on the Disney Dream, Disney Wonder, and Disney Fantasy.  Bon Voyage!  Shante is ready to help you plan your magical Disney Cruise vacation. Book your next vacation with Shante at 252-917-0497 or shante@destinationsinflorida.com.