Four our trivia question last week we asked you a 3 Part Question.  The question was:  How many Walt Disney Resorts are on property at Walt Disney World.  How many Value, Moderate, and Deluxe Resorts.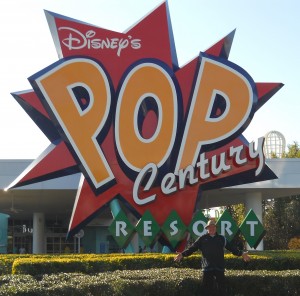 The Answer is:  5 Value, 4 Moderate, and 8 Deluxe.  What resort do you prefer?  Do you go for a value resort, a moderate resort, or do you go for a deluxe resort?   Put your answer in the comments below!  We want to know where you would recommend for someone to stay at Walt Disney World and why.
Now, for the winner of last weeks trivia!  The winner is :   STEFANIE!   Stefanie, please send me an email to claim your prize:  angelas@destinationsinflorida.com
If you didn't win, stay tuned!  New trivia today, and it will be Disney's Animal Kingdom themed in honor of Disney's Animal Kingdoms 15th Anniversary!
Written by Angela Spurgeon, also known as "TriviaTink" — Angela is an expert in planning Disney & Orlando vacations.  She specializes in traveling with toddlers.  Book your next Disney & Orlando vacation with Angela at angelas@destinationsinflorida.com.