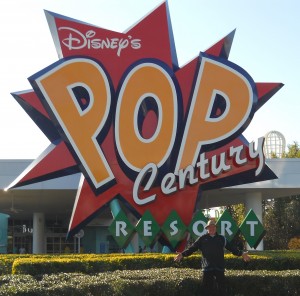 Welcome to this weeks trivia question!  For this week I want you guys to think about how many on-site resorts there are at Walt Disney World.  You have so much to choose from, how do you choose just one?  I personally think that half the fun of Walt Disney World is at your resort!  There is so much to do at each resort you always need to schedule in a resort day to take advantage of this fun.
For this weeks trivia, I am going to get you to do a little research!  I want you to find out EXACTLY how many Walt Disney World Resorts there are to choose from.  This will be a 3 part question.  I need to know how many Deluxe Resorts, Moderate Resorts, and Value Resorts that are on site at Walt Disney World.
As always, put your answers in the comment section.  This contest will go until Sunday April 21st at 5PM ET.
Good Luck!
Written by Angela Spurgeon, also known as "TriviaTink" — Angela is an expert in planning Disney & Orlando vacations.  She specializes in traveling with toddlers.  Book your next Disney & Orlando vacation with Angela at angelas@destinationsinflorida.com.