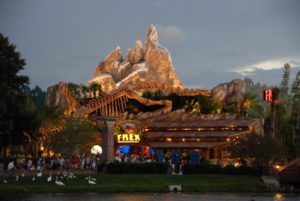 With more than 5,000 restaurants, Orlando's dining options read like a
world map. Visitors from all over the world can find a taste of home here, with
international cuisines ranging from African to Vietnamese. All flavors of
American fare are represented as well, from Southern/Creole comfort foods and
entertaining dinner theatres to trendy wine bars and restaurants owned by
celebrity chefs.
Written by Stacy Gaffney, "Sorcerer Stacy" — Stacy is an expert in planning an affordable Disney and Orlando vacation.  Watch out for the magic, as Sorcerer Stacy plans your vacation!  Book your next Disney & Orlando vacation with Stacy at 877-918-8941 or stacy@destinationsinflorida.com.