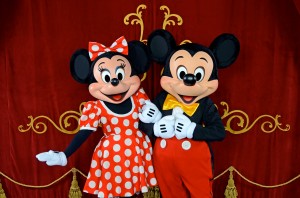 Orlando is the epicenter of fun and excitement, with more than 100
attractions that keep visitors coming back for more. Take the mix of legendary
theme parks, spectacular museums, world-class entertainment and blockbuster
rides and attractions, and it would take about 67 days to visit all of the
entertaining offerings in Orlando.
Written by Stacy Gaffney, "Sorcerer Stacy" — Stacy is an expert in planning an affordable Disney and Orlando vacation.  Watch out for the magic, as Sorcerer Stacy plans your vacation!  Book your next Disney & Orlando vacation with Stacy at 877-918-8941 or stacy@destinationsinflorida.com.