The Disney Wonder will be heading to Alaska for a summer of amazing cruises.  The Disney Wonder will offer a 7-Night Alaskan Cruise departing out of Vancouver, Canada from June 3-September 2, 2013.  An Alaskan cruise offers exciting excursions that you just can't do anywhere else.  Want to go whale watching, gold mining, or dog sledding? Or would you rather lounge on deck and gaze at seals, waterfalls, eagles, and breathtaking glaciers?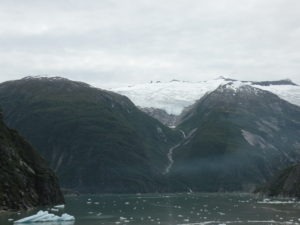 The 7-Night Alaskan Cruise takes you through Tracy Arm, Alaska.  You will view this destination from the ship.There are three additional ports of call on the 7-Day Alaskan Cruise.  The ports are Skagway, Juneau, and Ketchikan.  There are so many amazing excursions on this cruise.  I took the helicopter tour to Mendenhall Glacier in Skagway.  The view from the helicopter is absolutely amazing! There will be glacier guides waiting to answer all of your questions and help you explore the glacier when you land.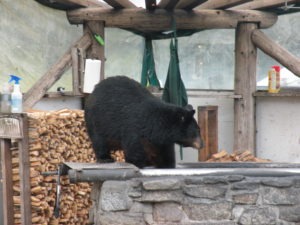 Based on a coworker's recommendation I decided to go to the Taku Lodge in Juneau.  When you arrive by seaplane your hosts will be busy preparing fresh salmon along with other goodies. My favorite part of this excursion was watching the bears help "clean" the grill during dinner.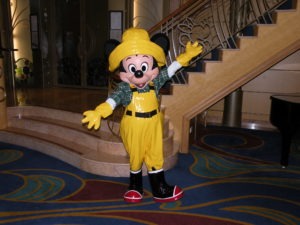 As you cruise on the Disney Wonder there will be several Disney touches along the way. Of course there will be plenty of opportunities for you to take pictures and hang out with your favorite Disney pals along the way.  Mickey and all of his friends have several different outfits that were made especially for the Alaskan Cruise.
For the first time, Disney will be traveling to Sitka Alaska in 2014.  This port is only available on the 9-Night Alaskan Cruise on May 24, 2014.
Written by Shante Carson — Shante is a Disney Cruise Expert with over eight cruises taken on the Disney Dream, Disney Wonder, and Disney Fantasy.  Are you ready to set sail on an Alaskan adventure of a lifetime? Shante is ready to help you plan your magical Disney Cruise vacation. Book your next vacation with Shante at 252-917-0497 or shante@destinationsinflorida.com.