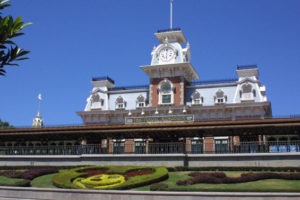 This week, Kristin from Couponing to Disney, offers her favorite tip for a Disney World vacation.
Rope Drop – Want to experience shorter lines, cooler temperatures and smaller crowds? Just make it to the park about 45 minutes before it opens. This will ensure that you enter the park in front of the crowds. We can typically squeeze in about 10-12 rides in the first hour the park is open. It will take you 3-4 hours to ride that same number of rides later in the day!
Stay tuned next week for another Disney World tip from the queen of couponing to Disney!